Location
Kilifi,
Kilifi County,
Kenya
Kilifi, Kilifi County, Kenya
Kilifi is a town on the coast of Kenya, 56 kilometres (35 mi) northeast by road of Mombasa. The town lies on the Kilifi Creek and sits on the estuary of the Goshi River.
Activities
Pwani University: A university with undergraduate and graduate programs, specializing in Coastal, Marine and Fisheries science, in addition to Agriculture and Microbial Science
Resources
Geography
Kilifi town sits on both sides of the estuary and are linked by the Kilifi Bridge which overlooks the estuary.[2] The south side has the Mnarani ruins and Shauri Moyo beach while the north side is the main part of Kilifi Town and Bofa Beach.
The weather is generally warm throughout the year (above 25 °C) with two seasons of moderate rainfall (about 800–1000 mm). Long periods of rain start around March and last into July, while the short periods start around October and last until December.
The terrain is generally flat with sandy-loamy soils. Common trees include Cocos nucifera, Anacadium occidentale, Azadirachta indica, and Mangifera indica
Health
The Kilifi County Hospital, which is also a referral hospital, serves all of Kilifi County, and also supports the KEMRI-Wellcome Trust Research Programme,[6] a large medical research centre collaborative between Kenya's KEMRI and the British Wellcome Trust, known for its work on malaria and bacterial and viral childhood infections. Several other private clinics can be found here. The Khairat Medical Centre which was recently opened is equipped with modern laboratory, x-ray and scan machines with qualified personnel is situated in the Mtaani area of Sokoni Sb-Location opposite Masjid Hudaa.
Economy
Like every coastal town, fishing in Kilifi is one of the historical economic activities. With time, the town has slowly been transforming from a fishing village to basic industrial and service.
The growth of the town was mainly fuelled by the cashew nut milling factory between 1976 and 1990; the district has been a producer of cashews since 1930.[4] The town almost became a ghost town when the factory was closed due to decline in nuts supply, mismanagement of the factory and increased global competition. Other industrial activities include milk processing at Kilifi Plantations.
Since 2008 with the transformation of the Kilifi institute of Agriculture into Pwani University There has been substantial expansion of the service sector as a result of this. Banking activity has been growing with about 7 banks (KCB, Barclays, Postbank, Imperial, Equity, Co operative, Diamond Trust Bank and most recent National Bank) as well as microfinance institutions. Retail business and hotels have historically been significant economic activities. 3 to 4 star hotels include Mnarani Club, Kilifi Bay Beach Resort[5] and Baobab Lodge.
banking
cashew-farming
fishing
milk-processing
tourism
Language & Literacy
The language of Kilifi's Giriama community is called Kigiriama, or Kigiryama, and is a sub-language of the Kimijikenda. The nine Mijikenda groups speak closely related languages, all types of Bantu language, which is the same group to which the more widely known Swahili belongs.
Population
Kilifi is a cosmopolitan town with mixed ethnic groups. The predominant inhabitants (about 80%) are from the Mijikenda groups (mainly Giriama and Chonyi).[3] Other groups include the Swahili-Arab descendants, Barawas, Bajunis, Somalis as well as other groups from inland. There is a handful of Indians, and Europeans, mainly British, German and Italian.
Culture

Overtime, the Giriama have significantly expanded the area they inhabit and any central governing systems have disappeared. This leadership has been replaced by homestead elders making decisions that govern their families and in contemporary households, a patriarch and his wives and sons and their wives and children live together as a homestead composed of several houses. (Beckloff, 2009, p.12). Like many communities, the men are traditionally responsible for taking care of the family by providing food and working in which the wives mothers and female members of the families were tasked with household duties such as maintaining the houses. Ultimately, the culture in Giriama is heavily emphasised on the younger generation and their unconditional respect to their elders as the elders are portrayed to be the wisest amongst the Giriama community.

No matching projects at this time.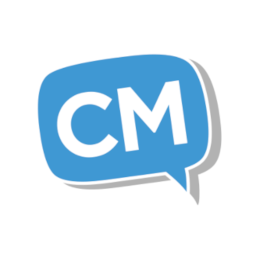 Kilifi Kulture
in Kilifi, Kilifi County, Kenya
Member since Jul 8 2021 (23 days ago)
The need to educate by presenting consumable content has always been the goal of our digital platform and this space feels like a good fit.
Isavary Khabuqwi
in Kilifi, Kilifi County, Kenya
Member since Jun 7 2021 (about 2 months ago)
Looking for support in engaging local communities within Kilifi county on the economical benefits of accepting digital currency for goods and services through conversational and edutainment sessions taking into consideration the beliefs and values held by the most vulnerable.
Products and services available for Pi™ will go here.